Yeah, we're taught not to.  And of course, we know that it's because the design of the cover has nothing to do with what's written inside.  It's a book after all, and we want a good writer, not the best book cover designer.  That's like looking for some great comedy at a Radiohead concert...You kinda missed the point.
And yet, what if you were to step onto an airplane and the seats were all torn, the decor was old, and the flight attendants were wearing flip flops.  You can have the head of the FAA come over and give me his personal assurance that this plane has passed all safety checks but I don't think I'll be flying that day. 
Or maybe a less extreme example, you just go to a restaurant.  The paint is chipping on the outside of the building, it's empty inside, the flower on the table is wilted and there's a hole in the wall.  Either this is a great BBQ spot, or you're likely in for a not-so-desirable meal.  True, these details have no bearing on whether the food is good (or safe!) or not.  The food could be outstanding...but if you've ever had food poisoning in your life, you're likely going to bet on a different restaurant that night.
Sure, we might miss out on certain wonderful books, flights, and meals but the truth is you already do this without even thinking about it.  Your brain is constantly receiving information, consciously and subconsciously, and you are drawing conclusions on all of that data.  So maybe you make the conscious connection that the restaurant is empty and therefore possibly not good, or that airline doesn't seem to pay much attention to details and may not operate the plane safely, or maybe you just get an overall bad impression without necessarily knowing why.  
Why am I saying all of this?  Well I want to write about logos.  For better or for worse, I think a well designed and well-placed logo can really help make you look pro.  It can be one of those small details, among many, that gives your fans and potential fans a conscious or subconscious impression of you. 
There are other benefits I'll get into in a moment but your first thought might be that you don't need a logo, and I agree, you TOTALLY do NOT need one, ever.  If you're just starting to make music, you should write more, play more, and spend the time and resources you are thinking of putting into creating a logo into honing your craft.  Even if you're a veteran musician I don't know if you need a logo...in fact, take a moment to think about some of your favorite musicians or the musicians you want to emulate and whether or not they have a logo.  I mean, it's not like the Beatles or the Rolling Stones have logos...oh, wait!
Personally, I like logos.  Here are two of mine: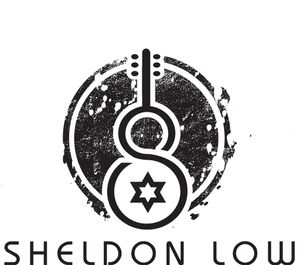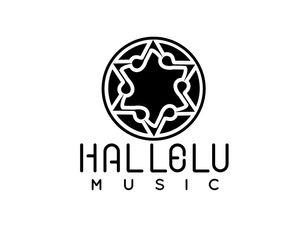 If nothing else, they make for a nice design element on your website (look in the upper left-hand corner of your screen and the favicon on your URL bar or browser tab), and the  business cards, promo materials, CDs, picks, mailing list, printed materials and other merch as you can see below.  In fact, if you have a good eye, you'll see my logo appears three times in the first photo below.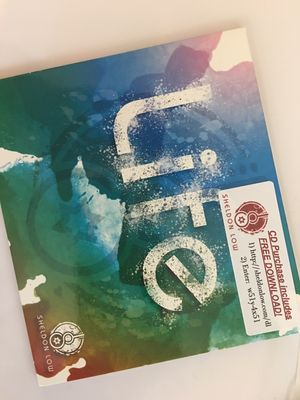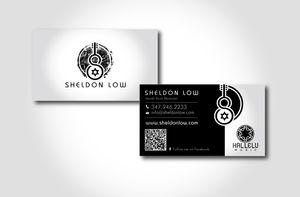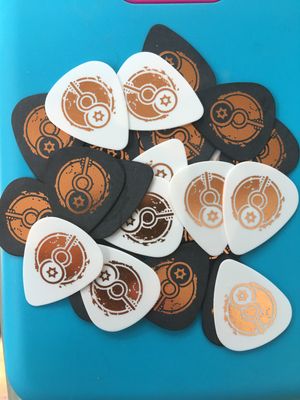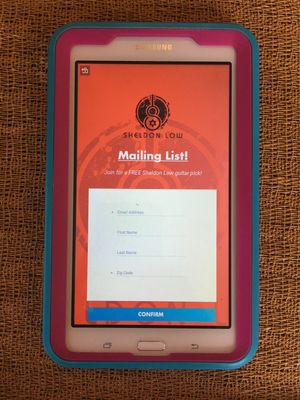 Or they could be the entirety of your design as in the case of some of my apparel.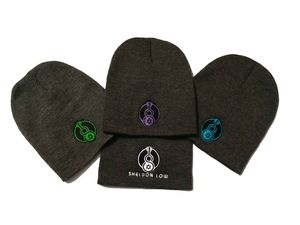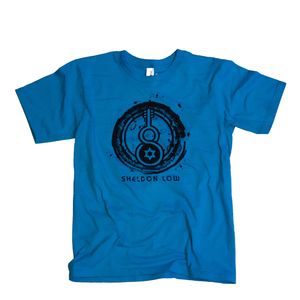 As you can see, it's not only helpful for providing some design to all of the physical items on display at my show, it also gives me a consistent branding.  The bright colors that mostly follow a color scheme, the stressing on the designs (that's what gives it that gravelly or imperfect look), the font, etc.  And to some extent it's that branding that is the heart of the matter.  No, you can't just draw a nice graphic to automatically brand yourself and instantly give your project a positive image and make it highly regarded around the world.  BUT, as we now know, people are going to judge a book by it's cover.  I think the products in the pictures above look pretty pro and I think, and I hope, that fans and clients alike see them that way as well.  I hope it conveys that I take pride in what I do and try to set a high standard for myself.  And I hope it gives them the impression that I pay attention to details and try to deliver a well thought-out and high caliber experience, whether in my performance or in the quality of the merchandise I'm selling them.  
Alright, enough of that.  Let's talk about actually designing a logo.  Don't start drawing just yet. 
The first thing you should do is just google different logos.  This will give you a sense of which logos and styles appeal to you and it will help you generate ideas for your logo.
Next, figure out what you want your logo to say.  I don't mean what text you want on there.  I mean what type of messaging do you want this image to convey.  Now this is actually a two part answer.  The first part is what actual images you want.  In my case, the brand I'm trying to promote is myself as a Jewish musician, a guitar player, a singer, songwriter, and probably some other things.  So the imagery I was considering included guitars, Jewish stars, notes, musical staff, microphones, CDs, headphones, blah blah blah.  I also wanted to include my name in the logo.
The second part of that answer is the feeling I want to convey.  For a bit longer, I think I can call myself 'young' and I make music that's contemporary pop/rock, so I want my logo to look artsy, fresh, hip, edgy, fun, exciting.  Think about the feeling you get when you see the Rolling Stones tongue here.  It's colorful, fun, irreverant...it's rock and roll!  So good!  Now if you just saw it, you wouldn't necessarily know they were a rock band, but in my opinion, they nailed the feeling part.  
All of that may sound easy, but it may not be.  And it's the most important step so get it right.  You can quickly design a logo and be done, but if you want it to convey a specific idea and feeling, you need to narrow this down, and then use it as a baseline to measure the different design options you consider. 
Next, I recommend getting a good handle on how you plan to use the logo.  If it's just going to go on a business card and a website, this part may be easy, but if you plan to use it on as many different items as I do, you should definitely consider these criteria:
Colors - If you choose specific colors, that may limit your options for the colors or backgrounds you put it on.  For example, if you choose a pink logo, you may not be able to choose an orange shirt.  Or if you have a pink and black logo, it might get lost on a black page of your website.  Also, if you plan to screen-print a T-shirt, or certain other products, each additional color incurs an additional PER T-SHIRT charge.  That can dramatically increase your costs.
Square VS rectangular - I don't think there's necessarily a right answer here.  I chose to go square because I thought it might be more versatile, but truth be told, there are a ton of rectangular places to put your logo like business cards and YouTube videos. 
Size and shapes - Similar to colors, just make sure to consider where you will be putting your logo.  If you have a design with thin lines or small text, they may become illegible or unprintable at smaller sizes (ie on a business card).  The thin lines or white space might not work in embroidery like on my hats.  Definitely look at your logo in different sizes before you settle on a final version.
Your name - On a certain level, a good logo doesn't need any text.  Think McDonalds, Starbucks, Nike...I'm actually able to use my logo with and without my name.  My product is me, largely, so I wanted to be able to have my name on there.  Also, did you notice the guitar body is actually an 'S'?
Fonts -  This can be a long tough search through an incredible amount of fonts.  Finding one that matches the feeling you're trying to convey is important, and in some cases just typing your name into such a font might be all you need for your logo.  That's more or less what the Beatles, Pink Floyd, The Doors, Kiss, and countless other bands have done.  There are some sites such as Dafont.com and 1001freefonts.com where you can search through thousands of fonts, preview your text in them, and download many of them for free.  Just make sure you choose a font that allows you to use it commercially.  
Last thing I will say, is there are TONS of options for finding designers if you want to outsource that work.  I actually have used upwork.com twice with success, and I know there are other popular sites such as Fiverr.com or 99designs.com.  These sites have different models, but they allow you to put up a description of what you're looking for and then choose from a bunch of designs or designers.  In the case of UpWork, you create a description and a price point and then designers from around the world bid on your project.  If you go this route, definitely make sure you get clear on the type of imagery and the style and message you want to convey and make sure you are as clear and thorough as possible in your job descriptions.  Lastly, if you do outsource to a designer, make sure your they deliver your design in several different formats such as jpg, pdf, png, and .ai which is Adobe Illustrator.  Even if you don't have Illustrator, this can be helpful if you ever need to make adjustments, or work with other designers, say for your album art or t-shirts.  These manufacturers often prefer illustrator files.  
I'll leave you with the designs I ended up rejecting for Sheldon Low and Hallelu Music.  Do you think I chose well?  Any questions or other thoughts?  Leave a comment!